Madole Construction
URL: http://www.renotahoefoundationrepair.com/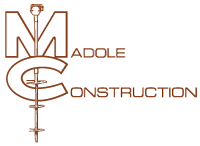 Residential and Commercial Foundations, Concrete Lifting & Leveling Services:
A full service foundation repair contractor specializing in residential and commercial foundations including wall anchors and reinforcing and repair systems, piers, crawl space support posts, cellular concrete, and polyurethane and PolyLEVEL grouting, along with extensive concrete lifting and leveling services for homes and businesses in Reno and throughout Washoe County, Nevada.
Free estimates are available.
The company has been in Business since 1987.
Contractor ID: #0020657
Contact Info:
Madole Construction
305 1/2 US Highway 395, Washoe Valley, NV 89704
Phone: 1-775-737-4414
Current Rating:
10.00
Number of Votes:
1
Date Submitted:
7-Nov-2014
Last Updated:
18-Nov-2014
What do you think of this listing?