Regional Energy Savers
URL: http://www.regionalenergysavers.com/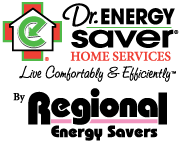 Home Energy Audits & Energy Efficiency Upgrades:
Regional Energy Savers specializes in providing home energy audits, spray foam insulation, energy efficient doors and windows, air leak sealing, ductwork, and other services for homes in the greater Raleigh, North Carolina and surrounding areas.
Free estimates are available!
Contact Info:
Regional Energy Savers
723 E Gannon Ave, Zebulon, NC 27597
Phone: 1-919-250-0085
Current Rating:
0.00
Number of Votes:
0
Date Submitted:
29-Apr-2015
Last Updated:
4-May-2015
What do you think of this listing?